Set List for 10/17/12 in San Diego?
Does anyone have the set list for this show? My friends and I are arguing over how many songs were played from The Five Ghosts.

It was a really excellent show, we all enjoyed it very much :) Definitely in my top 3 concerts ever! We were a little bummed that the encore wasn't longer, but I suppose all good things must come to an end. Please return to San Diego soon!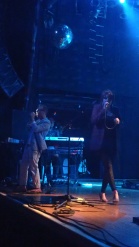 This post was edited 1468 days ago.