RE: October 11, 2012 : Revolution Music Room, Little Rock, AR, United States
We had such a wonderful time at the show last night. I genuinely appreciate the band taking the time to sign my record and chat with us. My cheeks hurt from all the smiling! It was a fantastic show, and I am so glad that you all made it to Little Rock, Arkansas. Not to mention that I made it out! Be safe on your journey and successful in your ventures! Much love to STARS!!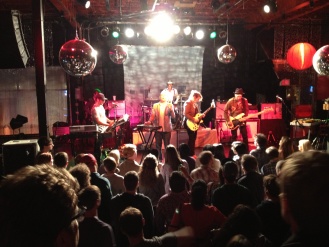 This post was edited 1477 days ago.